Introduction
Hello and welcome to TED Talks, Reads, Writes, and Solves Equations! This FREE and Creative Commons licensed content is the result of a team effort at Valencia to try to harness the engaging power of video while simultaneously reducing textbook costs and allowing students to work on their developing reading and writing skills. This work was made possible thanks to the Valencia Foundation, the Maguire Family Teaching Endowed Chair, and the help of my Valencia Team. Please note that this page is still a work in progress, but below are some samples of what will very soon be available
Why the TED Project, Why now?
According to the Pew Foundation almost half (46%) of American adults owned smartphones as of February 2012. According to Neilson, in June, 54.9% of U.S. mobile subscribers owned smartphones. Add to this the fact that 2 out of 3 people who have purchased a new phone in the last 3 months purchased a smartphone, and we have a major shift, a major change. This, of course, reminds me of an old joke:
Question: How many college professors does it take to change a light bulb?
Answer: Change? Who said anything about change?
In education, change does not happen as rapidly as some might like. Case in point, in Peter Norvig's June 2012 TED Talk he discusses the similarities between today's classroom and the classroom of the 14th Century (See image below). Look closely at the picture, you will see: the fronted sage on the stage, students in rows, some students paying attention, some students reading rather than paying attention, some students talking or possibly flirting, some distracted, and, of course, a student sleeping.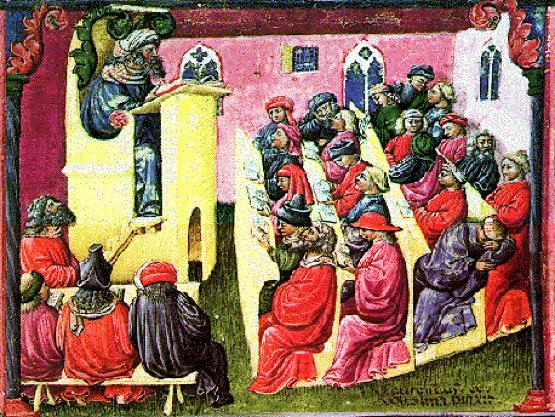 Michael Olmert, Smithsonian Book of Books (Smithsonian Institution, 1992)
At the ET4Online Sloan Consortium conference in Las Vegas in July of 2012, I saw Kyle Bowen from Perdue University satirically juxtapose the 14th century image above with one of the modern day classroom student (Image below). He sarcastically commented on how "Students today are so busy texting in class, they don't even have time to finish their crossword puzzles" (Thanks for the picture Kyle!).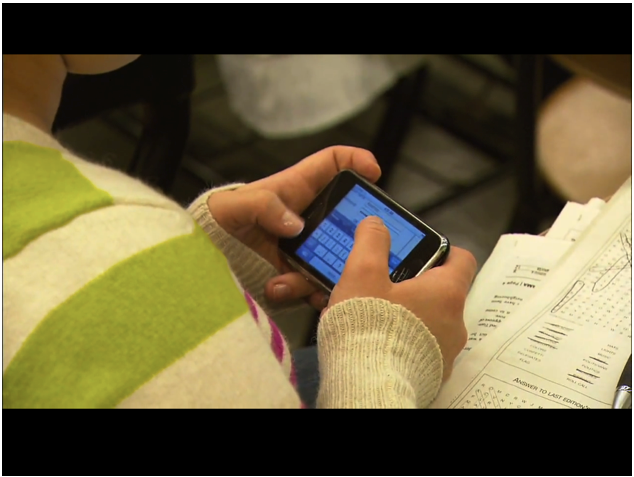 Not to beleaguer the point, but it has been almost 100 years since Thomas Edison (1913) predicted that books would become obsolete. "Books will soon be obsolete…it is possible to teach every branch of human knowledge with motion picture…our school systems will be completely changed inside of 10 years." Why is it that we have the technology to teach differently & the students are passionate about learning differently, but we tend to stay true to our 14th century model?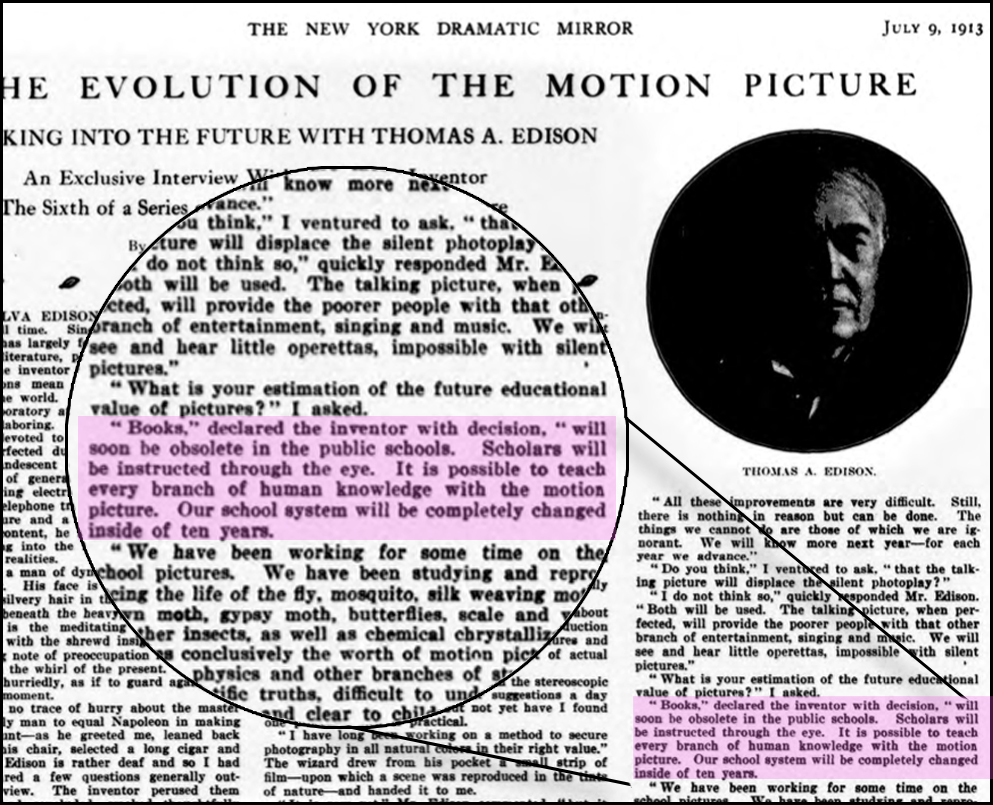 Today students have access to video on-demand through their smartphones. They have access to the 48 hours of video content being uploaded to YouTube every hour of every day. The question is, how many professors are harvesting these resources? These resources are not only engaging, they are, for the most part, FREE! How many institutions are enabling their faculty and staff with the "Generation Next" skills to make this a reality? This work is an effort to reduce textbook costs for students and hopefully help other teachers see the power of well curated, digitally enabled content.
The content developed through the TED project is Creative Commons Licensed. We welcome other teachers to use this content with your students.

TED Talks, Reads, Writes & Solves Equations by James May and the Valencia TED Team is licensed under a Creative Commons Attribution-NonCommercial-ShareAlike 3.0 Unported License.
Based on a work at http://circlesofinnovation.valenciacollege.edu/2012/01/27/ted-talks-reads-writes-solves-equations/.