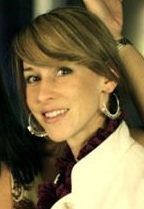 Special thanks to Humanities Instructor Kaylin Evans for sharing this creative idea with Circles.
For a long time, Kaylin has wanted to build a game that would immerse students in the Humanities and "Bring Things to Life". Kaylin doesn't consider herself all that techy and because she wasn't sure how to build the games, like many of us have done, she shelved the idea. Then she ran across Idea Channel (see the video below) and was interested in their take on MinecraftEDU. You don't need to have played Minecraft to understand how it has the capability to do so many interesting things. Take a look at this video.
The possibilities for tasks, worlds, galleries, puzzles, trade, building, exploration, and so much more would be fantastic for creating a study tool or even an in-class collaborative assignment. MinecraftTeachr's YouTube Channel is filled with ideas. Click here to go to the channel.  An example of one of his videos is below. Also, while he uses it for much younger students, there are some great ideas in his videos that could easily apply to the community college crowd. He also provides resources, ideas, and how-tos.
Eric Walker (Humanities Video Below) uses the game for his Humanities classes and shows the world he has built out for his class. He has MinecraftEDU set up where students can remotely login and has projects for the student to build, historic buildings for them to explore. He also offers tasks to complete. Many of these worlds and buildings are in shared files, so the best thing is that new teachers and classes don't have to start from scratch.
Having now watched these videos, I agree with Kaylin. These games could be a highly engaging way to teach content, and the model could be useful across many disciplines. MinecraftEDU is selling the licensing at $335 for a class set of 25 licenses. Is there anyone else out their in the Valencia community that might be interested in trying this? If you are interested. Please email me or Kaylin and let us know so we can perhaps put a team together and collaborate on the idea.