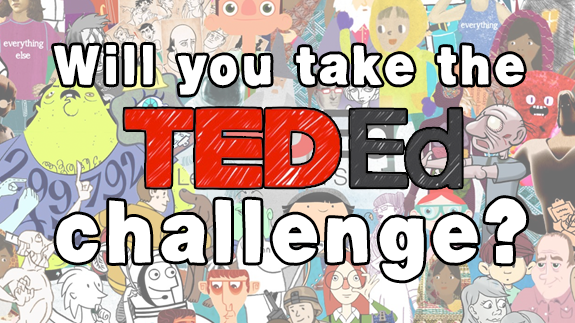 Want to keep your brain in shape this summer — and learn 31 new ideas in the month of July? Do both by signing up here to take the TED-Ed July Challenge.
Here's how it works: Beginning on July 1, once a day for 31 days, you'll receive a TED-Ed Lesson in your inbox chosen just for this challenge. Take the lesson by watching the video and answering the questions and you're done for the day! Take all 31 lessons, once a day from July 1-July 31, and you'll be in the running to receive one of three fun gift bags from the TED Office.
Don't know what TEDed is? Take a look at this video!