This is just a friendly reminder for all of you fans of the Back to the Future Franchise. This Wednesday (October 21st, 2015) is Back to the Future Day. It is the day Doc Brown and Marty McFly jumped to when they jumped into the future in the sequel to the 1985 hit movie. Last year, around this time, we put up a Circles post showcasing many of the things the movie got right. Click here to get to that post and read more about the predictions or just keep reading, we went ahead and re-posted them below to make things easy on you.
This year, we wanted to add some more fun and perhaps even give you a few discussion ideas that you can use this week at home, at work, or more importantly with your 21st century students. So, grab yourself a Pepsi Perfect, and watch/view/read on to learn more about how prophetic science fiction continues to shape the way we see and live in the future. (BTW, Pepsi wants you to follow them on social media to find where you can get your Pepsi Perfect Bottle if you want one. Also, using the year as the price guide, Pepsi is supposedly charging $20.15 for the collector bottles.)

For those of you looking to be brought up to speed quickly. Luke Westeway from C|net does a great job of reminding us of some of the best predictions in Back to the Future 2.
In addition to catching you up on the Back to the Future Predictions, this year we thought it might be fun to take a look at some other prophetic literature and art. As you scan through the ideas and images below, ask yourself: Have these ideas shaped the future or are the predictions just coincidence? What predictions are we making today for how we will be teaching (or better yet, how students will be learning) 30 years from today?  Enjoy!
In the 1800's, reanimation of dead tissue was not as common as it is today. It was the subject of scientific study back then, but today it is common. It is even highly likely you know a Frankenstein's Monster. Do you know anyone who has had an organ transplant? Today we do about 30,000 organ transplants each year in the United States. To what extent did Mary Shelley's horror novel lay the groundwork for all of these surgical procedures?
In From the Earth to the Moon, Jules Verne predicted that the U.S. would launch the first manned vehicle to go to the moon. He closely predicted the shape and size of the Apollo spacecraft and the number of men it would take to crew it. The Verne Spacecraft used retro rockets much like the technology assisting Neil Armstrong and his crew mates in their journey to the Moon. Verne also predicted that the men would splash down into the Pacific on their return to earth. How did he make these predictions over 100 years before they happened?
Click here to read more about SciFi books that have predicted the future.  
In addition to the Sci Fi literature, check out some of this 19th century artwork from Jean-Marc Côté and other artists. These images are from France in the late 1800s early 1900s. They were originally issued in the form of paper cards enclosed in cigarette/cigar boxes. If you would like to see the full collection, Click here to get to A 19th-Century Vision of the Year 2000 from the The Public Domain Review. For this post, we have also added their modern day counterparts just for fun. Enjoy!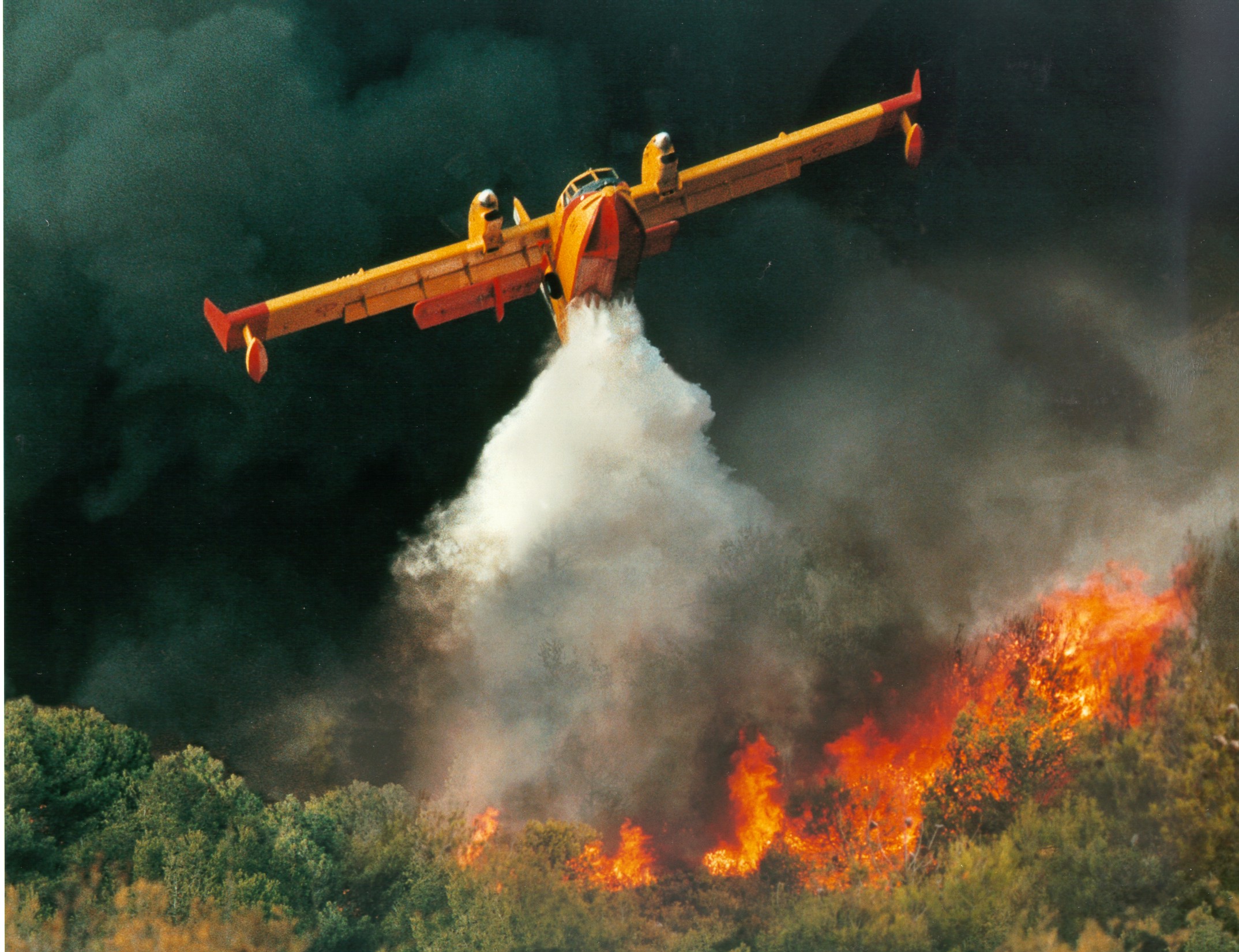 Your turn! What do you think the future of education will look like? Feel free to comment below or  Email or Text (2circles03 or 224-725-3703) in your favorite photos of how you think the future of education will look. Feel free to ask your students to share their visions as well.
As promised, here is the repost from last year….
Twenty-five years ago this fall, Back to the Future II was released in theaters all across the country. And in the highly popular sequel, instead of jumping 30 years into the past to 1955, we traveled with Doc Brown and Marty McFly thirty years into the future to October 21st, 2015, or one year from today! Of course, today the 25 year gap doesn't seem like much to me, but I remember thinking of it as a lifetime back then. In celebration of Back to the Future Day,  I decided to make a post for Circles that would hopefully offer some fun reading/viewing and celebrate some of the amazing predictions in the movie. Of course, this post also gives me an opportunity to share some teaching technology and ask Circles fans what they would like to see in their classrooms in the future. So, without further ado, here we go. If you would like to play along, make comments or ask questions, rank other people's comments and questions, or simply give us your thoughts on what you would like to see in the classroom of tomorrow, please join us at our Sli.do. Go to http://sli.do and join the event #backtothefuture
Quick Demo of Sli.do
For those of you not familiar with Sli.Do, here is a quick demo and a link to more information 
Hoverboards
Learn more about these at this link, or watch the video below.
Restaurant Service
Today, restaurants do allow customers to submit orders, pay the bill, play games and more through table-top kiosks.
Hands Free Video Gaming
In the movie, a very young Elijah Wood stated that "Games that require you to use your hands are totally stupid." Of course today's kids play Playstation, Kinect, and Wii U which allow for voice command and hands free play, and don't forget about Nod
Handheld Tablet Computers
You don't have to look far to find one of these!
A Baseball Team in Florida
Sure, we had to wait until 1993 for the Marlins and 1998 for the Devil Rays, but Florida does now have professional baseball.
Video Conferencing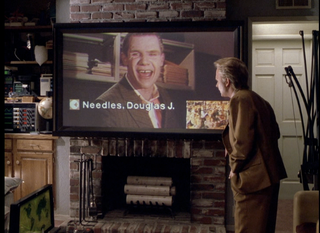 Wall-Mounted Wide Screen Televisions and Multiple Channels
Self Lacing Sneaks
Technology Addiction
Athletes Using Performance Enhancers 
While it is hard to see here, in the article the arrow is pointing to where it says that the pitcher was suspended for having a bionic arm. And while we aren't exactly there, we do have athletes using performance enhancers and we also have bionic arms.
Sustainable Fuels
Not only do we have cars capable of running on organic matter, or biogas, we have cars that run on air.
And Last but not Least….Flying Cars
Click here to check out the Terrafugia Flying Car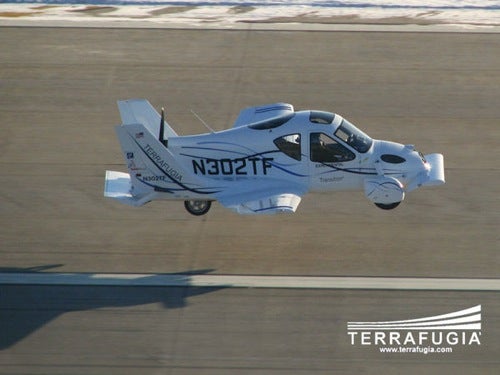 And we hope you have a great Back to the Future Day on Wednesday!