Last week we did a post on 5 Apps Every Teacher Should Have. The post was so well received that it inspired us to do another. However, before we get started, we would like to know how are you using Apps in your classroom? Feel free to share your ideas. 
Ok, so the basic instructional idea is to allow for an APPy Hour in your classroom. Now technically, this doesn't actually have to be an hour-long activity (although it could be); the APPy hour could simply be an activity in the first 5 or last 5 minutes of class where students and teachers can share APPs that they are currently using to help them learn or be more productive.
APPs in the classroom open doors to a world of Adjacent Possibilities. For those of you not familiar with the
term "The Adjacent Possible," it was originally coined by the biologist Stuart Kauffman, but it was recently popularized in Steven Johnson's book Where Good Ideas Come From. You will find an RSA Animate video summary of his book at the bottom of this page. Basically, it refers to the fact "that at any given time – in science and technology, but perhaps also in culture and politics – only certain kinds of next steps are feasible." For example, growing in the 70s, 80s, and 90s, many of today's teachers learned or were made aware of adjacently-possible techniques for learning and sharing ideas (The book, the pencil, the notebook, the phone, Microsoft Word) Today's kids live in a world with 1.6 million apps available from Google Play and 1.5 million apps available in iTunes (Statista, 2015). How many Adjacent Possibilities do these apps allow for? In other words…
Thanks to APPs and the Adjacent Possible, how many next steps for learning are now available to students?
Not sure? Well…Think about it. And while you are doing that, here are some apps that might open some doors to some new possibilities….
Capture App – The Youtube Capture App allows you, or your students, to capture great moments in the
classroom and then easily stitch them together to tell a story. You can then edit and crop your videos on the go and even add music backgrounds. Once finished, you can easily upload them to Youtube and share. Adjacent Possibilities: Record a presentation and share with students or have students share with you, have students record a 1 minute Pecha Kucha teach back, Use the Capture app to make a video and then use that video in EdPuzzle.
Thing Link App – Use ThingLink to instantly add video and text to images. Create unforgettable greetings,

interactive travel photos, and capture best moments. Share images to your friends on Twitter or Facebook — and communicate in new ways.  Adjacent Possibilities: Have students search for images, videos, and handouts then take a picture of something you are learning in your textbook and have students bring that image to life with Thing Link. Have students find infographics on the content you are teaching and ask them to Thing Link the infographics.
Kahoot –  With Kahoot, you or your students can create, play and share fun learning games for any subject, for
all ages, for free! Adjacent Possibilities: Have your students create a first 5 game (a game/quiz that you play in the first 5 minutes of class) to refresh/summarize content learned in the last class.
TED App –  Apple  Android  – TED is a nonprofit devoted to spreading ideas, usually in the form of
short, powerful talks (18 minutes or less). TED began in 1984 as a conference where Technology, Entertainment and Design converged, and today covers almost all topics — from science to business to global issues — in more than 100 languages. Adjacent Possibilities: Give extra credit assignments for students who watch in discipline TED talks and then write a reflection. Search for great TED talks to use in your classroom. Use those same TED Talks to flip your classroom with EDPuzzle.
Remind – Remind is a communication tool that helps teachers connect instantly with students. Send quick, simple messages (with attachments) to any device. Send a one-way message to every student in your class.
Subscribers receive Announcements as texts, emails, or smartphone notifications. Create a private chat network with your students. Manage communication by setting availability and enabling or disabling Chats. And it is all FERPA safe. Adjacent Possibilities: Open up new ways to do virtual office hours. Share handouts, visuals, and questions with students. Share related classroom content to give your students interesting things to talk about.
Easybib – Apple  Android – EasyBib allows you to automatically create citations for your bibliography in
seconds. Log in with your Easybib.com account to quickly add citations to your project, right from your mobile device! Create perfect and accurate citations because they're checked by librarians and teachers. Instantly create citations by scanning book barcodes with your phone's camera. Use the search tool to create citations for books and websites. Export to email so you can send your citations to your inbox quickly. Switch between MLA, APA, Chicago and over 7000 citation styles, including Harvard, ASA, AMA, CSE and ACS formats with one click!
Lino – Lino is a free, collaborative sticky note and & canvas service that is device and browser agnostic. From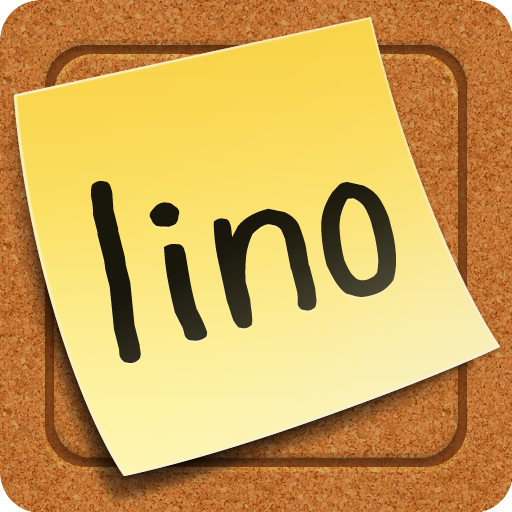 your phone or computer you can take and post notes, pictures and sticky notes, set reminders on the notes, add in videos, share and present to others and more. You just kind of have to see it to understand it, but when you do, it will likely open up some adjacent possibilities in your classroom.
Veracity – With Veracity, you can perform reverse image searches on any image, otherwise known as "search by
image" if you are a Google Images fan. Adjacent Possibilities: Bring in pictures of the content you want your students to learn. Rather than teaching it, have them do the reverse image searches to learn the content and teach you back what they learn.
Nearpod – Nearpod is a must have application for teachers and students who have access to tablets, smartphones, Chrome books, or PCs/MACs. For the most part it is device agnostic. The Nearpod
platform enables teachers to use their tablet to manage content on students' mobile devices and computers. It combines presentation, collaboration, and real-time assessment tools into one integrated solution. Lot's of Adjacent Possibilities with this app.
Plickers – Plickers is a powerfully simple tool that lets teachers collect real-time formative assessment data
without the need for student devices. So, if you want to quiz your students, but don't have good wifi or they don't have access to smart technologies, Plickers is your solution. Adjacent Possibilities – Break students into groups for multiple choice or family feud style gaming in your classroom without having to teach them technologies.