Introduction to Screencasting
A Screencast is a digital recording of a computer screen's output. The screen recording is
 often synced with a voice over or a music track and then shared in a video format. A Screenshot, on the other hand, is a snapshot image of all or part of a computer screen's output. Click here to learn how to take screenshots on different devices.
Technically, screencasting got its start in the late 1960's thanks to an innovative thinker and inventor by the name of Doug Engelbart. Click here for a quick video tour of the earliest days of screencasting. Of course, it wasn't called screencasting back then. In fact, it wasn't called screencasting until the term was coined by Jon Udell in 2004. Jon, a blogger and a columnist, invited readers to name the emerging technology, and while a variety of names were suggested, he settled on screencasting.
Types of Instructional Screencasts
Over the years, teachers have found a wide variety of uses for screencasts, and while the list is still evolving, here are just a few examples:
Send prEmails (video introductions sent prior to a first meeting).
Give guided walkthroughs of a hybrid/online course.
Teach content via a narrated slide share or screencasted demo.
Give step by step instructions for how to perform. skills online.
Assess students' ability to perform skills online.
Provide contextualized feedback to essays, posts, artworks, or other videos.
Help students navigate problems within a course.
Allow students to contextualize and communicate problems within a course.
Assess students using think-out-loud protocols or teach-backs as part of online exams
I am often asked…
"Why should I take the time to learn how to screencast? Why should I change? I know how to teach, and I already give great instructions and feedback to my students. They, of course, don't take the time to read my instructions or the feedback, but is that really my fault? Why do it?"
To that, I tend to say that while I am sure I don't have all the answers, I do know that screencasting allows me to teach my students where they are, not where I want them to be; it allows me to provide feedback that will lead to better recall (at least according to findings from brain science), and, most importantly, screencasting allows me to produce dirty learning that is personal, contextualized, and relevant to their experiences.
In 1913, Thomas Edison wrongly predicted that books would become obsolete and that students from all disciplines would learn from his invention, The Motion Picture. Is it possible that Edison wasn't technically wrong, that, perhaps, he was just off on how long it would take? Academics are, after all, very slow to adapt to change. By their very nature, they are the most educated, why should they change? Why should they learn something new? This type of thinking, of course, is why Google and other innovative companies are no longer hiring the best brains from the best schools.  Perhaps given enough time Edison's predictions will eventually come to pass. But I digress.
So, where does that leave us? Well, ten years ago, in 2005, a small start-up by the name of YouTube changed the way the world experiences video. And If you are not familiar with YouTube, you might want to check out the A-Z of YouTube: Celebrating 10 Years and catch up on a little of what you have missed. YouTube was, as a result of its immediate popularity, bought by Google in 2006 and has since transformed the way we learn and experience our world. Students today no longer Google information expecting to find textual explanations, they look for training videos and have done so for most of their lives. In fact, Two-thirds of today's students spend the same amount of time, or more time, watching online videos compared to TV. Next time you find yourself not connecting with one of your students, remember that today's college freshman have been watching YouTube since they were eight years old, and most of them have no concept of a world before Google. So, moral of the story, if you want to teach them where they are, screencasted videos can help.
When it comes to brain science and the science of learning in general, I have seen some really interesting books over the past few years (How We Learn by Benedict Carey, Make it Stick by Peter Brown, Made to Stick by Dan and Chip Heath to name a few) However, one of my all time favorites is a book called Brain Rules by Dr. John Medina, a molecular biologist and brain scientist from the University of Washington School of Medicine. In his book, he sorts through the medical and brain science research to identify 12 brain rules we know for sure. Rule 10 has to do with vision. Did you know that presenters can get six times better recall from information when that information is presented in a way that is simultaneously oral and visual. Rule 9 has to do with Sensory Integration. Our mirror neurons help us learn while watching simulations of what we experience. Simulation of real life experience? Content with simultaneous oral and visual presentation? Sounds like screencasting.
Tools of the Trade
My current favorite screen casting tool is Screencastify. Screencastify is an easy to use plugin for Google Chrome. If you are a Google Chrome user, and you have a Gmail account, you can use Screencastify to easily make screencasts directly from your browser. Moreover, these screencasts are automatically stored in your Google drive and directly uploaded to Youtube. However, Google and Youtube are unfortunately not solutions for everyone.
Another popular choice is Screencast-O-Matic. Screencast-O-Matic is another free screen and webcam recorder to capture video from your computer screen and share it on Screencast-O-Matic.com, YouTube, or save to a video file. Of course, like Screencastify, you can always upgrade to a pro version.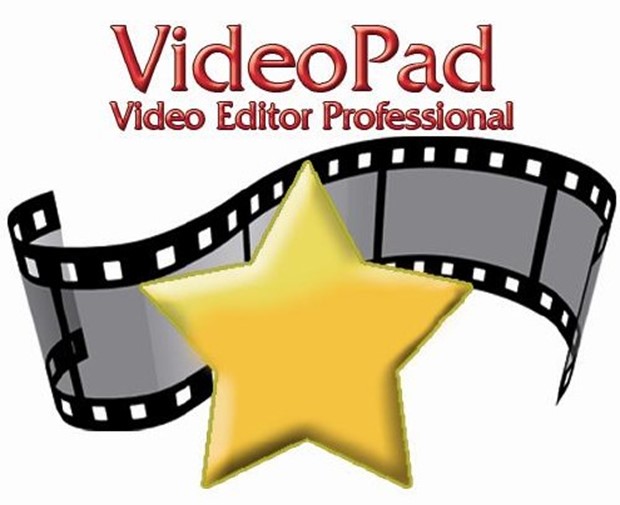 For advanced video editing, creating mashups and more, I used to recommend YouTube's video editor; however, that was unfortunately taken down this year. I personally use Camtasia for this type of work, but that software is a bit pricey for the average teacher. So recently I found another tool that offers the same bells and whistles, but for free. VideoPad is a great video editing tool to take your first steps in the world of multimedia video editing. It's simple, easy to use, and just perfect for anyone starting to play around with video compositions.
Screencasting: A Basic Challenge
Chances are, you have heard of Waldo.
For your first Screencast, Find Waldo in the picture below, make sure you point him out, and let us know when you find him.
Screencasting: Beyond the Basics
Now that you have the basics, let's have some fun with some more advanced techniques.
Have you heard of a Mash-up?
Have you ever tried Greenscreen?